The Puppy Page
On this page you will get to look at my 2 sweet dogs. At the moment I am still working on putting pictures on here.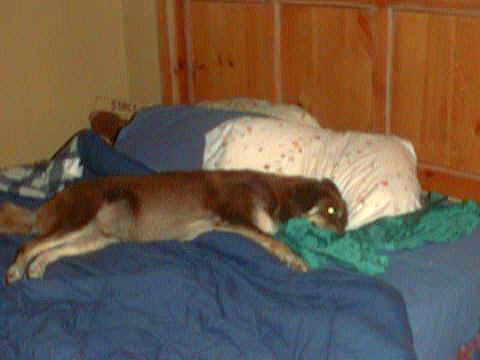 This is Brownie and he is 7-years-old. He was taking a little nap.
It is a tough job to be a dog.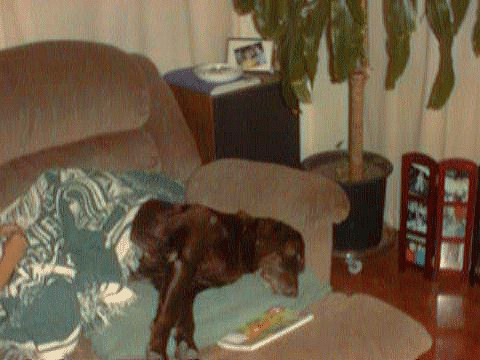 This is Baby. She is 4-years-old and she loves attention.